View over Kvalvika from Ryten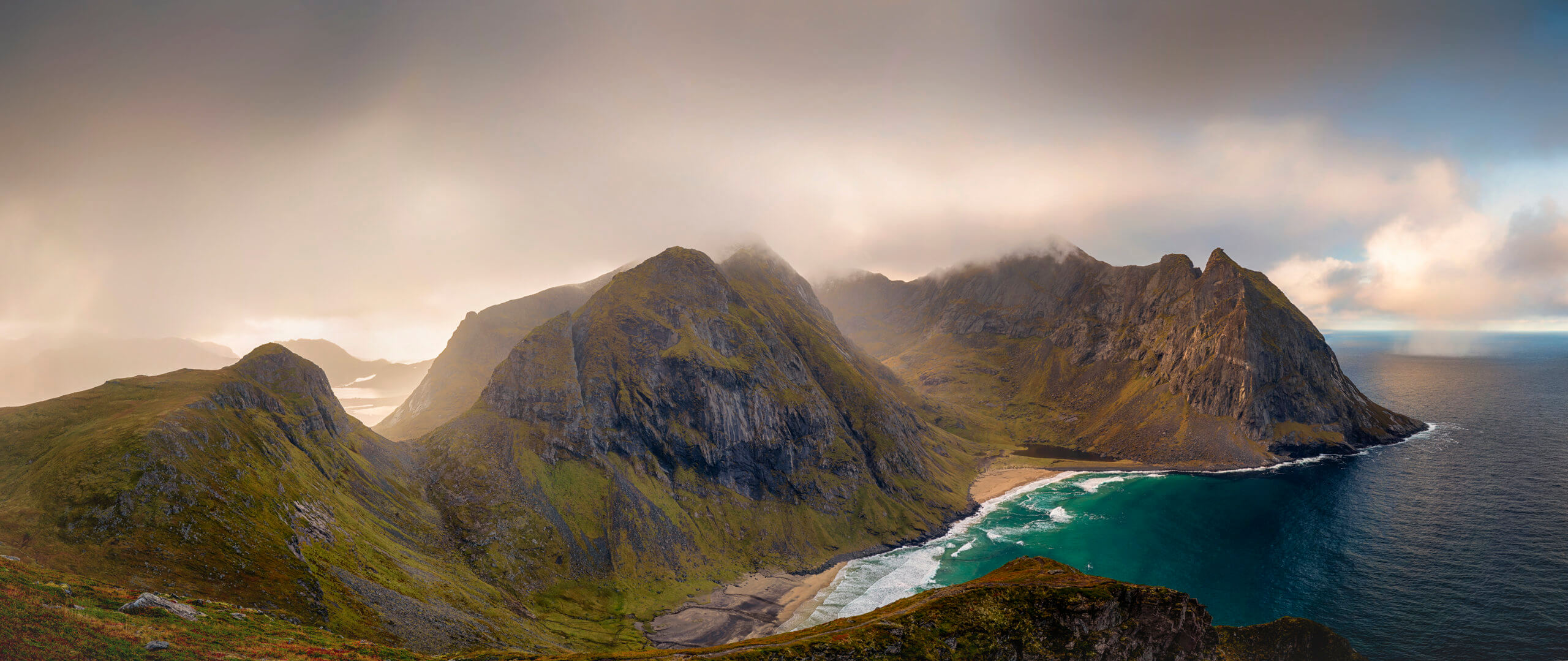 View from Ryten next to the amazing Kvalvika beach in Lofoten.
Unfortunately we ended up in a hailstorm which as it passed us stayed over the mountains in this shot. Lofoten, Norway.
Aperture: ƒ/9 Camera: ILCE-7RM3 Taken: 26 September, 2020 Focal length: 24mm ISO: 100 Shutter speed: 1/15s
© Copyright Joakim Jormelin, All rights reserved.